About Us
School Shop on site offers convenience for parents
Giving the school far greater control over all aspects of school uniform and sports kit sold.
What your school shop can offer: Experienced staff, convenience for parents, control for school
We have a substantial list of suppliers offering the schools a wide range of bespoke and off the peg school wear and sports kit
If you are interested in having your own school uniform shop on school premises then please contact us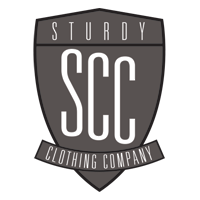 The Sturdy Clothing Company is a small family run business, established in 1997 in response to an overwhelming demand from the parents and staff of St Michael's School, Otford to have a dedicated school uniform shop on the school premises. Apart from the convenience and accessibility of an in house location, the school also gained greater control over the style and quality of the uniform and parents and pupils benefited from a dedicated service and competitive prices. The shop was, and still is, completely independent from the school, providing its own staff and taking full financial responsibility for all aspects of uniform ordering and sales. This concept proved very popular and has since been successfully introduced into other schools within the Surrey and Kent area.
Wherever possible, our shops are managed by staff who are familiar with that school's uniform, often an existing or former parent, and who can give one to one advice on each year group's requirements. Opening hours are tailored to suit parents and pupils of each particular school and an out of hours appointments service can be provided for those with a large number of items to purchase who are unable to visit the shop during normal opening hours.
All items of uniform sold in our shops are sourced from reputable UK manufacturers with logos printed and embroidered locally.
The Sturdy Clothing Company also sources and supplies customised sportswear and promotional clothing to both schools and other organisations including Sports Clubs on request.